What defines a style of kitchen?
To help you define your style, we're drilling down on some of the signature elements behind each style.
You've probably heard words like transitional or modern tossed around a lot. These design and decorating styles are helpful for grouping types of cabinets, fixtures, and finishes. If you know that you gravitate toward modern, for example, focusing on the collections tagged as modern helps you winnow down your choices. In that way, understanding the different kinds of kitchen styles helps you avoid feeling overwhelmed.
On the other hand, most of us are simply drawn to what we like, irrespective of what the label is. You simply like the tuft of a chair, the look of a light fixture, the shape of a cabinet door, or the texture of a type of wood. 
In addition to noticing the visuals we like, we are also influenced by how a space makes us feel. While one space makes us feel calm, understood, or inspired, another might cause us to feel irritated, anxious, or overwhelmed. Tuning into the feelings you get when you look at different images of rooms can help guide you to your style.
Finally, claiming a style can be a way to communicate your point of view. For example, if you believe in the authenticity of handcrafted materials, a craftsman-style room may help you communicate that. Or if you cherish memories of lively family dinners after a day of swimming at the lake, perhaps cottage style brings that value to life for you.
To help you define your style, we're drilling down on some of the signature elements behind each style.
Modern Farmhouse
Cozy Sophistication
It's the family farm you dream of. Here, everyone gathers in a cozy, relaxed space that also feels sleek and sophisticated. Reclaimed wood pairs with galvanized steel. Exposed beams blend seamlessly with crisp white polished stone countertops. It feels both live in and fresh at the same time, full of natural textures that inspire.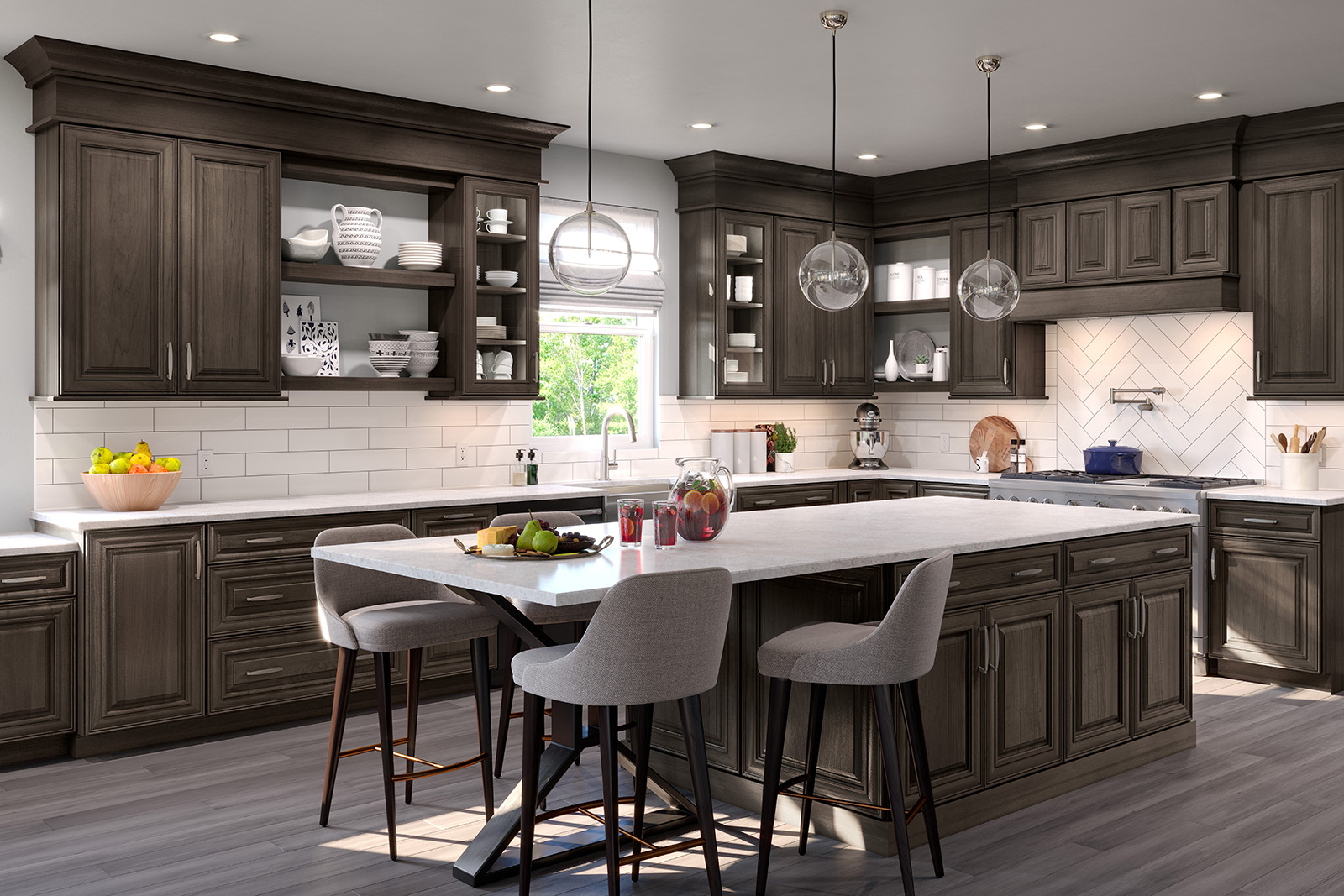 McKinley Maple Slate
Shaker
A Legacy of Minimalism
With its New England roots, Shaker-style construction offers a sense of serenity in a chaotic world. The hallmark of Shaker style is 5-piece door construction — one flat piece with four pieces that frame the door. Orderly, neat, unadorned. Ready for you to bring your own style and flair.
Mission Duraform Drift
Craftsman
Meaningful and Welcoming
Born out of the Arts & Crafts Movement of the late 1800s, this style is all about individual craftsmanship and natural materials. Attention to detail. Lines that feel classic, but not dated. A space with a proud heritage and an unmistakable warmth.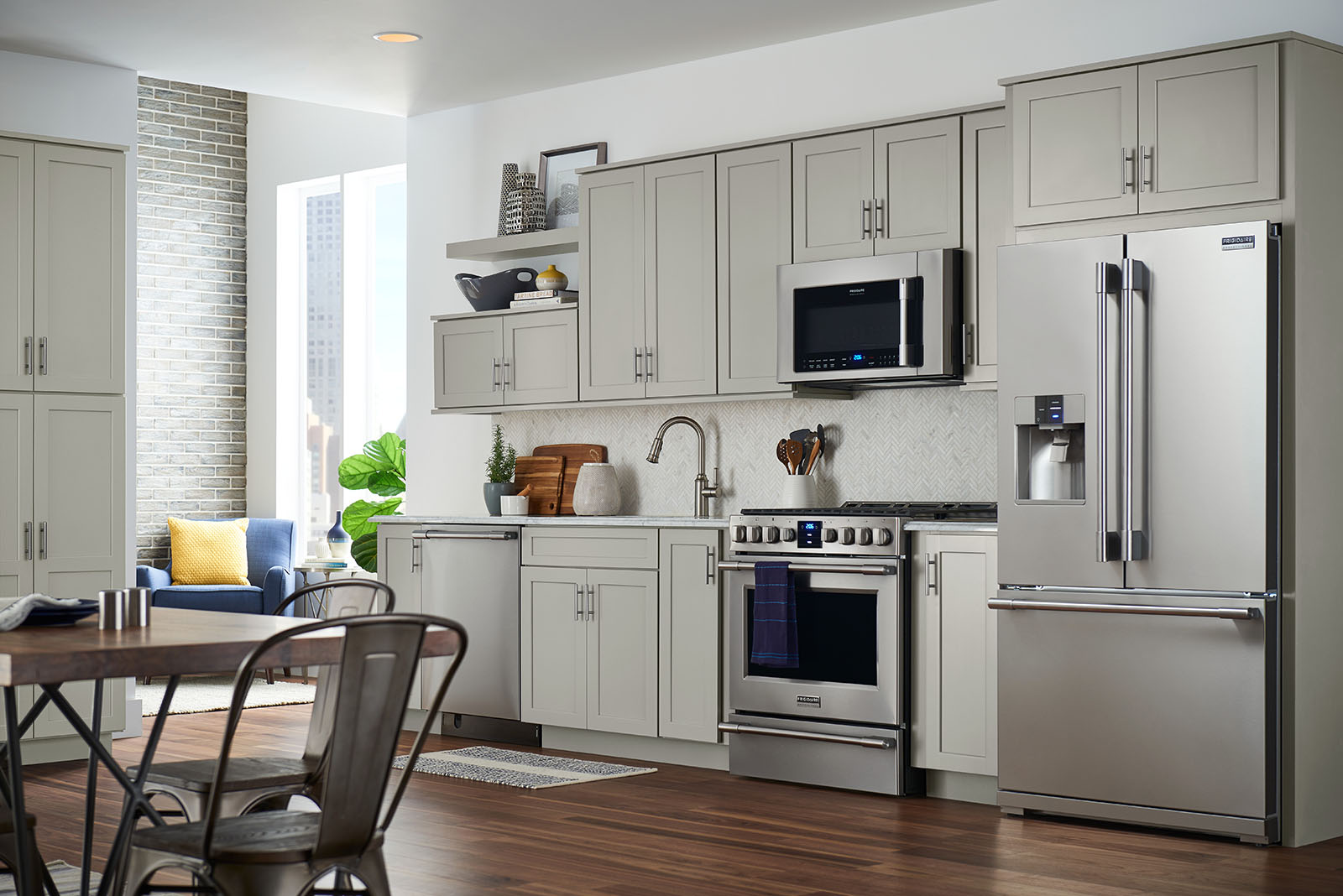 Breckenridge Painted Stone
Coastal
Beach Vibes Abound
The sound of the waves. The feel of the breeze off the ocean or lake. Create a kitchen where it's perpetually summer — filled with natural light and soft, well-worn textures. Take your inspiration from the colors of the beach. Pretty painted whites and soothing blues. Sand that glimmers in the sun. It's barefoot living at its best.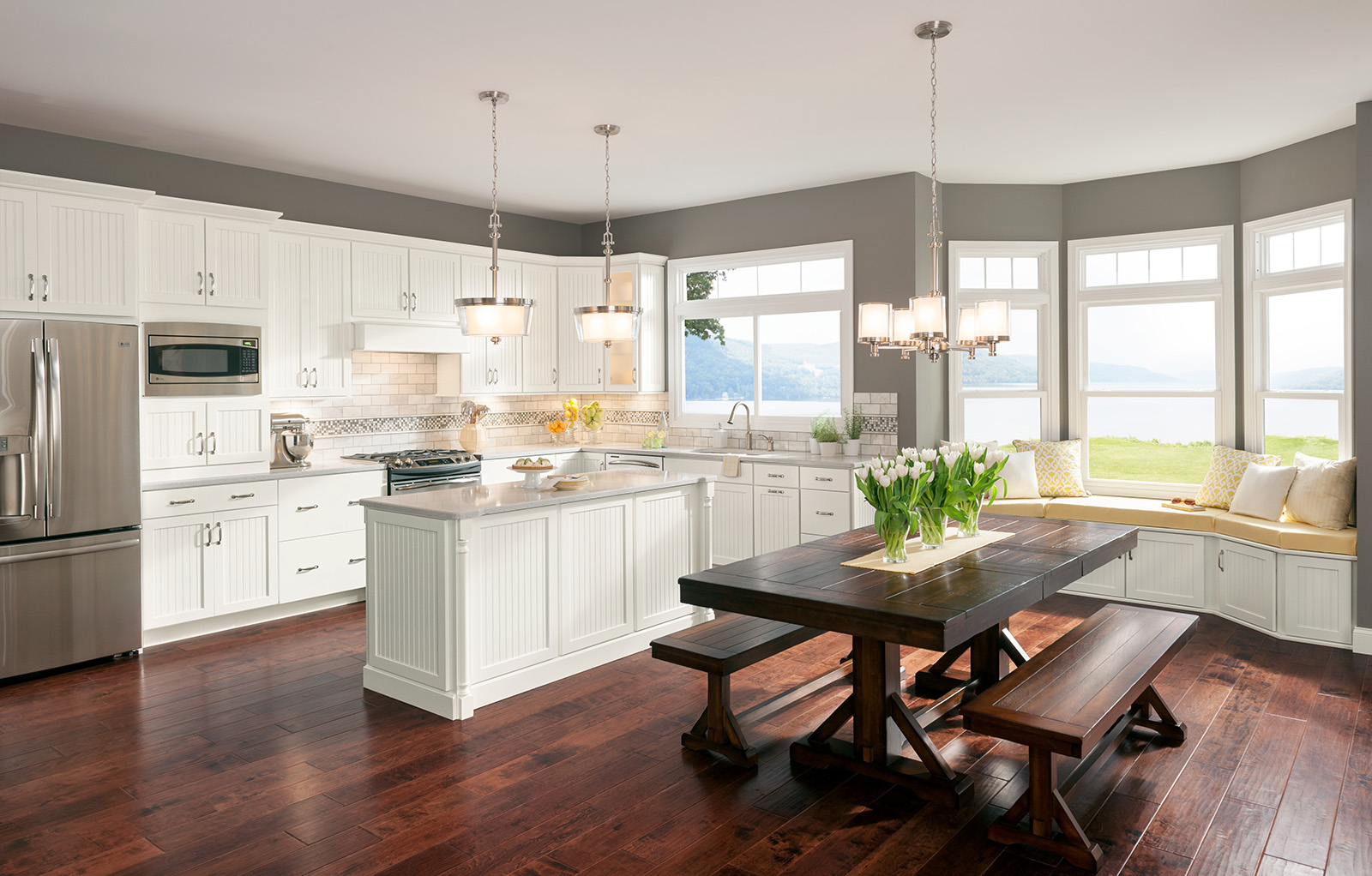 Cottage Painted Linen
Modern
Contemporary Lines
A modern kitchen offers a certain kind of uncluttered joyfulness. It's perfect for those who love clean lines and the idea that nothing is left to chance inside good design. Modern style is all about creating a feeling of flow and thoughtfulness, whether you keep your space understated or go bold.
Traditional
A Time-honored Classic
Some of the best things in life are rooted in the classics. Doors that feel substantial. Carefully crafted details that bring a sense of comfort and warmth. Finishes that evoke soulfulness. A kitchen with traditional elements feels warm and inviting. It's ready to entertain and keep you organized — always with an enduring style.